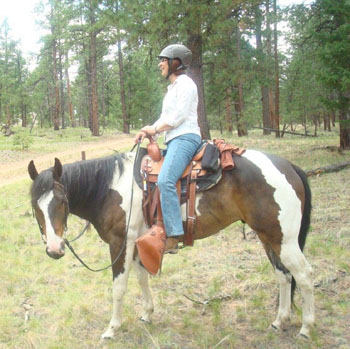 Riding Instruction
We offer horsemanship and horseback riding lessons, specializing in new riders and those who have lost their confidence. A lifelong student of equines, Kay has over 30 years of English and Western riding experience and 5 years of instructor experience. Kay is not hitched to any one trainerís methods, believing that doing so stifles knowledge and growth.
Kay promises private, no pressure, non-judgmental lessons with an emphasis on safety as we explore methods of connecting with your horse and discovering the power within you so that you may ride with joy.
For children and small adults, riding lessons are also available on our standard sized donkeys.